The British Library is always up to something interesting; I just discovered their Database of Bookbindings. This is an entire online collection dedicated to the bindings of books held by the British Library, some of which date back to 1500! The collection also includes some items held by the National Library of Netherlands.
The collection includes a lot of images that will help you better understand who books have been put together over the years, and will likely be a great resource for anyone learning this beautiful craft.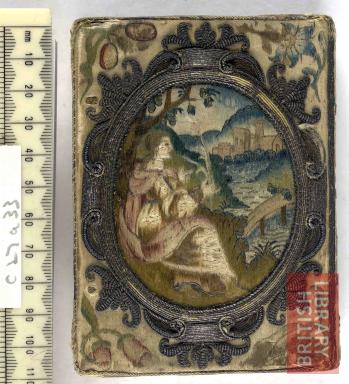 La Biblioteca Británica está creando proyectos interesantes; acabo de descubrir su base de datos de encuadernaciones. Se trata de una colección en línea dedicada a la encuadernación de libros de la Biblioteca Británica, algunos de los cuales se remontan a 1500! La colección también incluye algunos elementos de la Biblioteca Nacional de Países Bajos.
La colección incluye una gran cantidad de imágenes que le ayudarán a comprender mejor como se han encuadernado los libros a travez de los años, y probablemente será un gran recurso para cualquier persona que aprenden este hermoso arte.