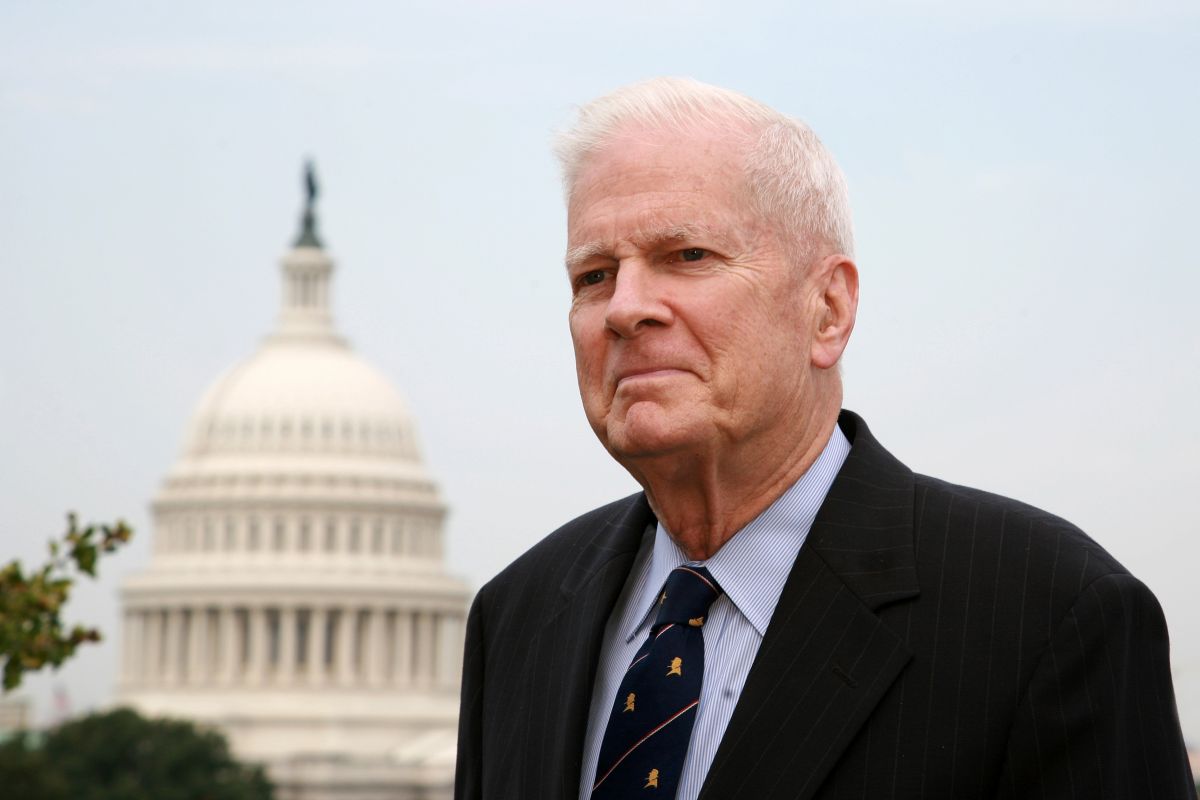 So, what exactly does the Librarian of Congress do? In short, a LOT. Just from this video put together by Washington Notebook, Dr. James H. Billington gives us a great overview of what he does, and what the Library of Congress (LOC) offers all of us. In general the the Librarian of Congress oversees the Library of Congress, including the collection, and all the services they offer us. Given that the LOC is one of the world's largest libraries, the Librarian of Congress oversees projects as diverse as managing and curating the library's holdings, offering research and reference assistance to everyone, offering educational lessons and resources for teachers, and archiving modern sources of information such as everyone's tweets. In essence the LOC serves as support for the nation's entire library and educational systems.
Entonces, ¿exactamente qué hace el Bibliotecario del Congreso? En resumen, mucho. Sólo a partir de este vídeo elaborado por Notebook Washington, el Dr. James H. Billington nos da una gran visión de lo que hace, y lo que la Biblioteca del Congreso (LOC) ofrece todos nosotros. En general, el Bibliotecario del Congreso supervisa toda la Biblioteca del Congreso, incluyendo la colección, y todos los servicios que nos ofrecen. Dado que el LOC es una de las bibliotecas más grandes del mundo, la Biblioteca del Congreso supervisa proyectos tan diversos como la gestión y comisariado de los fondos de la biblioteca, que ofrece asistencia en investigación y referencia para todo el mundo, ofrece lecciones y recursos educativos para maestros, y archivan muchas fuentes modernas de información tales como tweets de todos. En esencia, los servidores de la LOC ofrecen apoyo a toda las biblioteca y los sistemas educativos de la nación.
The Librarian of Congress also work to serve Congress, specially through the Congressional Research Service, and the Law Library of Congress. These two services work to offer Congress accurate and unbiased information so that they can perform their jobs and in Dr. Billington's words "make intelligent decisions." (Whether some of the more recent decisions Congress has been making are actually "intelligent" is clearly open to interpretation.)
El Bibliotecario del Congreso también trabajan para servir al Congreso, especialmente a través del Servicio de Investigación del Congreso y la Biblioteca de Leyes del Congreso. Estos dos servicios trabajan para ofrecer información exacta e imparcial al Congreso para que puedan desempeñar sus trabajos y en las palabras del Dr. Billington para "tomar decisiones inteligentes". (Claramente está abierto a interpretación si algunas de las decisiones más recientes del Congreso ha sido realmente "inteligente.")
Dr. Billington also sees his post as regularly modernizing his interpretation of the LOC's mission, regularly adopting new technologies, and each day offering more and more information in electronic format, thus making this amazing collection more accessible to the world. Just in recent years the LOC not only began gathering everyone's tweets, but also opened an account on Flickr, Youtube, Facebook, and other social media platforms. For years they have also been working with Google to create the World Digital Library. The list of resources and neat collections offered by the LOC seems limitless. They also offer us the American Memory collection, containing primary resources of a wide range of topics. If you are in DC you can also visit their Local History and Genealogy Reading Room, granting you access to lots of genealogy sources.
Dr. Billington también ve en su cargo la responsabilidad de regularmente modernizar la interpretación de la misión de la LOC, regularmente adoptando nuevas tecnologías. Cada día ofrece más y más información en formato electrónico, lo que hace que esta sorprendente colección sea aún más accesible al mundo. Sólo en los últimos años la LOC no sólo empezó a recoger los tweets de todos, pero también ha abierto una cuenta en Flickr, Youtube, Facebook y otras plataformas de medios sociales. Hace años también trabajan con Google para crear la Biblioteca Digital Mundial. La lista de recursos e increíbles colecciones que ofrece la LOC parece no tener límites. También nos ofrece la colección American Memory (Memoria Americana), que contiene recursos primarios de una amplia gama de temas. Si usted está en DC también se puede visitar su Historia Local y sala de lectura Genealogía, dándole acceso a muchas fuentes de genealogía.
Dr. Billington has been at this post since 1987, and has now served under 5 different presidents! He is only the 13th man who has held this post. He is also in charge of overseeing the US Copyright Office, and appointing the US poet laureate.
Dr. Billington ha estado en el cargo desde 1987, y ha servido bajo 5 presidentes! Además es solo el 13o hombre en ocupar este cargo. También es el encargado de velar por la Oficina de Derecho de Autor de EE.UU., y el nombramiento del poeta laureado de EE.UU.