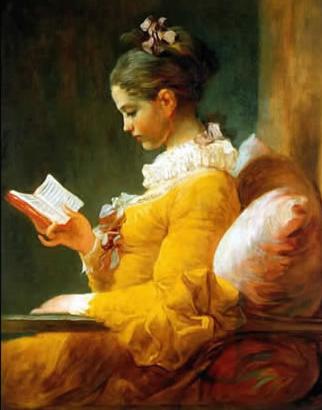 World Book and Copyright Day (what a mouthful) is a yearly event to commemorate Miguel de Cervantes, William Shakespeare, and the Inca Garcilaso de la Vega, all major figures in world writing (and I wonder where the women are…). Legend says that all these great men died on April 23, 1616, although more accurate calculations reveal that Shakespeare's death date was actually marked on a Julian calendar, and therefore should be May 3 rd. on the Gregorian calendar.
In any case, the date was proposed to the UNESCO's International Union of Editor as a day to promote culture and raise awareness around intellectual property rights. Final approval came on November 15, 1995.
Current festivities include a rotating title of World Book Capital. This began in 2001 with Madrid, last year it was Bogotá, and this year the world's book capital is Amsterdam, next year it will be Beirut.
Click here for UNESCO's page on World Book and Copyright Day.
At random, here are a few links to how a handful of libraries around the world are celebrating.
Image info here.
El Día Internacional de Libro es un evento anual para conmemorar a Miguel de Cervantes, William Shakespeare, y el Inca Garcilaso de la Vega, todas grandes figuras en el mundo de la escritora (¿y donde estarán las mujeres…?). La leyenda dice que los tres hombres murieron el 23 de abril de 1616, aunque cálculos mas acertados revelan que Shakespeare realmente fue notada en un calendario Juliano, lo que traduce al 3 de mayo en el calendario gregoriano.
En todo casi, la fecha fue propuesta por la Unión Internacional de Editores de UNESCO para promover la cultura y crear consciencia sobre la propiedad intelectual. Aprobación del proyecto llego el 15 de noviembre de 1995.
Actualmente las celebraciones incluyen una Capital Mundial del Libro, la cual rota cada año. Esto empezó en el 2001 con Madrid, el año pasado le toco a Bogotá, y este año la capital mundial es Ámsterdam, en año entrante será Beirut.
Haga clic aquí para ver la página de UNESCO sobre el Día Internacional del Libro.
Al azar he escogido algunos enlaces de como algunas bibliotecas alrededor del mundo están celebrando.
• Bibliotecas Municipales de Málaga, España
• Centro Nacional de las Artes, México
• Celebraciones en Colombia
• Ministerio de Educación en Canadá
Información sobre la imagen aquí.